During "The Hawaiian Craze" of the 1910s, 20s, and 30s, Hawaiian music was one of the most popular genres in the world! At that time, it thoroughly permeated the popular music of the day and introduced its signature sound, the steel guitar, into country music and other styles. Ukulele and steel guitar schools popped up in towns across the United States. This new, exotic, exciting, upbeat acoustic music was played on home phonographs across the world and by live bands at parties.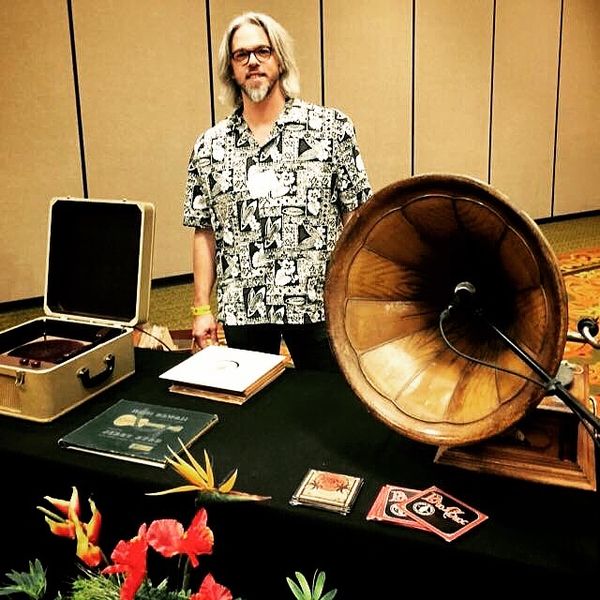 Join professional musician, avid record collector, and Hawaiian Steel Guitar Association (HSGA) president Christo Ruppenthal for a vintage record listening session. Christo adds historical context and significance to the 78 RPM records you will hear. They will be played on original circa 1910 Victor Monarch IV and 1913 Victor III horned phonographs, and a vintage portable tube powered record player. Step back into this "Golden Age of Hawaiian Music" for some Antique Aloha!

He has done Antique Aloha phonograph record presentations online and in person in various locations, including at the 2016 and 2019 Hawaiian Steel Guitar Association (HSGA) festivals in Fort Collins, CO. 
He is now also offering Antique Aloha Live! music performance workshops and concerts. For booking please fill out the Contact form.
Antique Aloha 78 Workshop for HSGA (Hawaiian Steel Guitar Association) 2021 Virtual Steel Guitar Festival